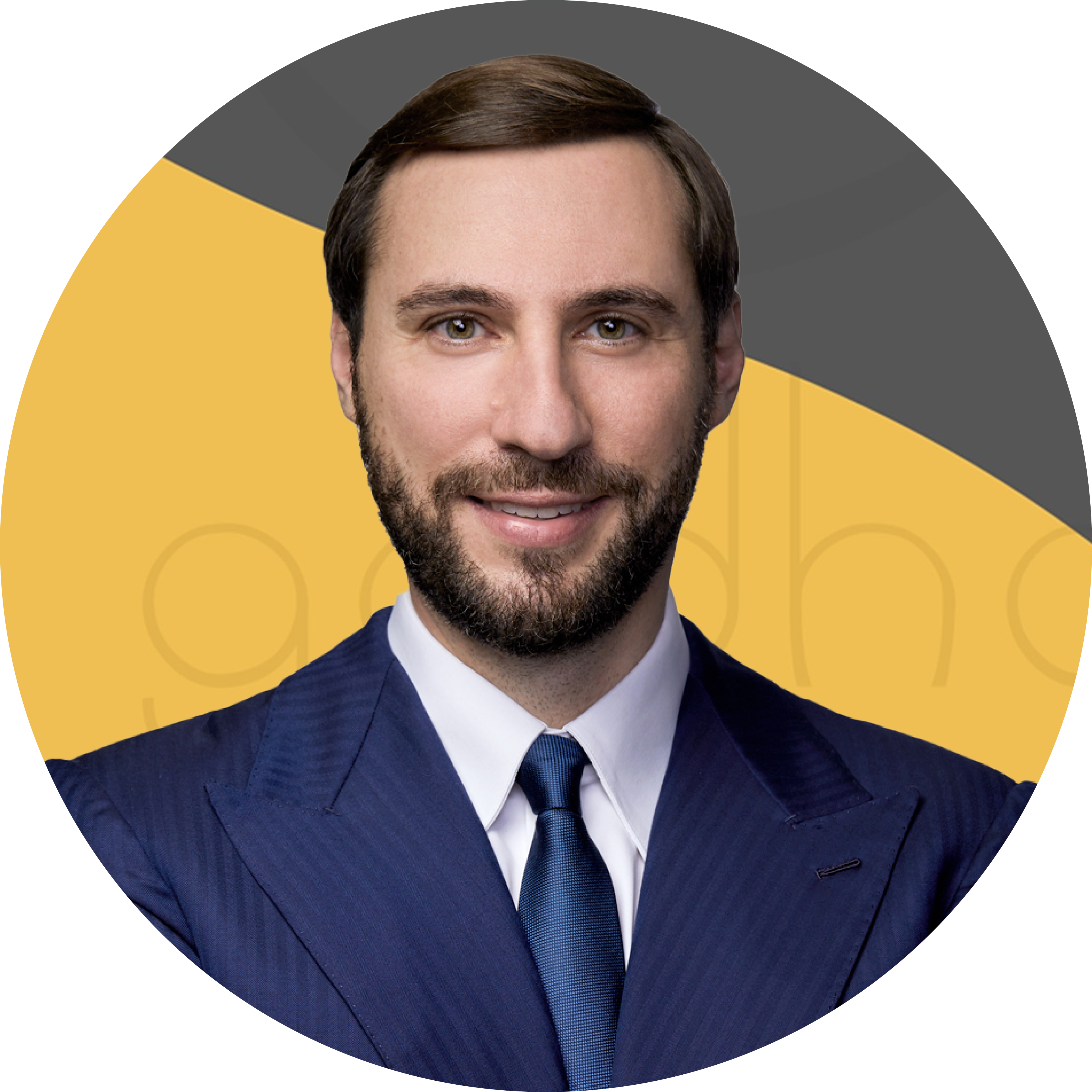 Dr. Paolo Petrocelli
Expert in International Cultural Diplomacy

An expert in international cultural diplomacy, leadership, international relations, and global cultural affairs, Dr. Petrocelli is a big believer in the power of culture, arts, and education as forces of growth, development and change globally. He is a senior cultural manager, a music diplomacy ambassador, and cultural and music diplomacy officer.

Dr. Paolo Petrocelli, PhD-EMBA-FRSA, is a senior cultural manager who believes that culture, arts, and education play a pivotal role in global growth, development, and change. He is an international relations and global cultural affairs expert with extensive experience in leadership positions in a variety of organizational settings.
The think tank Friends of Europe selected him as one of the 40 most influential young people in Europe in 2022 and nominated him for the role of European Young Leader.
Besides being the founding Director General of the Stauffer Center for Strings of Cremona, one of Italy's most prestigious music institutions, Dr. Paolo Petrocelli is also the Director General of the Stauffer Accademia Stauffer, which is the first international music center devoted exclusively to stringed instruments. Dr. Paolo Petrocelli is also the newly appointed Head of The Dubai Opera House.
He has attained leadership positions in some of the most famous international organizations, such as the United Nations, UNESCO, and the World Economic Forum, in order to serve as an engaged citizen and support non-profit activity. As a member of these prestigious organizations, he has become a leading voice in international affairs. For five years (2015-2019), Dr. Petrocelli served as President of the Italian Youth Association for UNESCO, the world's largest youth organization within UNESCO.
He works in institutional capacities as a music diplomacy ambassador to build bridges through music between the US, Europe, the Middle East, Africa, and Asia. The Co-founder and Director of Institutional Relations and International Affairs of Opera for Peace - Leading Young Voices of the World, Dr. Petrocelli is also the President and Founder of EMMA for Peace (Euro-Mediterranean Music Academy for Peace).
He holds positions as an Expert for the European Commission's Education and Culture Executive Agency (EACEA), Member of the Advisory Board of the European Union Youth Orchestra (EUYO), Advisor and Chairperson of the Music Commission Education Committee of the Kingdom of Saudi Arabia, Cultural and Music Diplomacy Officer for the Permanent Secretariat of the World Summit of Nobel Peace Laureates, Cultural Advisor to Grammy Award-winning band Coldplay, and Music Commission Education Committee Chairperson.
A variety of high-level positions in public and private sectors have rounded out his expertise in cultural relations and senior arts administration, enabling collaboration with leading performing arts managers around the world.
He is the former Associate Director at IMG Artists, Advisor for International Development and Special Projects at Royal Opera House Muscat in Oman and Director of International Projects at OregonMusic Festival (USA). He served for six years as Assistant to the Superintendent for international development and external relations of the Rome Opera House (Fondazione Teatro dell'Opera di Roma).
He has been a Yale University Visiting Fellow (2011-2012) and a Visiting Researcher at MIT Media Lab (2016), the interdisciplinary research laboratory at the Massachusetts Institute of Technology (Cambridge, Massachusetts). Dr. Paolo Petrocelli gives management and international cultural relations lectures at prestigious universities (such as Yale University, MIT, New York University, and Université Paris-Sorbonne) to help influence the future generation.
He is the Program Coordinator for the Professional Certificate in Cultural Diplomacy and International Cooperation, promoted by the Italian Institute for International Political Studies (ISPI), Coordinator of the Cultural Diplomacy Program at Bocconi University and Scientific Director for the Master in Creative Direction for the Performing Arts at Accademia di Costume e Moda.
Dr. Petrocelli holds a PhD in Cultural Economics, Marketing and Creativity from the IULM
University of Milan, an Executive MBA from SDA Bocconi School of Management of Milan, a Diploma in Violin Performance (MA) from the Conservatory of Santa Cecilia of Rome, a BA in Literature, Music and Entertainment from La Sapienza University of Rome, a BA (Hons) Music from Middlesex University of London and a Diploma of Expert in National and International Ceremonial and Protocol from SIOI, Italian Society for International Organizations and the Oxford Executive Leadership Programme Certificate from Saïd Business School of the University of Oxford.
Dr. Petrocelli is a part of some of the most illustrious international organizations as a responsible global citizen. He is a member of the BMW Foundation Herbert Quandt's Responsible Leaders Network, a fellow of the United Nations Alliance of Civilizations, a fellow of the Salzburg Global Seminar, a junior fellow (2015–2020) of the Aspen Institute, a founding global shaper of the World Economic Forum, and a member of the advisory board of INTERSOS, the largest Italian NGO working in 19 countries around the world to respond to emergencies.